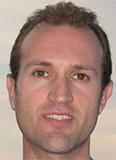 Assoc. Prof Pelusi Danilo
Universita Degli Studi di Teramo, Italy
Associate Professor of Computer Science at the Department of Communication Sciences, he achieved the qualification as Full Professor in Information Processing Systems. His research is on coding theory and artificial intelligence. Moreover, he is interested in signal processing, patterns recognition, fuzzy logic, neural networks and genetic algorithms.
Assistant Professor in Computer Science from 2009 to 2012 at the University of Teramo, he has developed research activity on control systems optimization and database design at the Astronomic Observatory Collurania "V. Cerulli" of Teramo. Editor of books in Springer and Elsevier, Associate Editor of IEEE Transactions on Neural Networks and Learning Systems, IEEE Transactions on Intelligent Transportation Systems, IEEE Transactions on Emerging Topics in Computational Intelligence, IEEE Access, Array (Elsevier), International Journal of Machine Learning and Cybernetics (Springer), he is a member of the Machine Intelligence Research Labs (MIR Labs). Honorary Professor of the Ramco Institute of Technology, Rajapalayam (Anna University) and of the Rathinam Technical Campus, Coimbatore, (Anna University), Tamilnadu, India, he is Adjunct Professor of Computer Science at School of Engineering and Technology of Shobhit University, Gangoh, India. Honorary Professor at the Department of Computer Science & Engineering of the University of Galgotias, Greater Noida, Uttar Pradesh, India. World's 2% Top Scientist 2021, he is Keynote speaker and Guest of Honor at several IEEE conferences and Guest Editor for Elsevier, Springer and Inderscience, Chair of IEEE conferences, he is editorial board member of international journals and Technical Program Committee member of international conferences. Inventor of patents on Artificial Intelligence, he is a member of the PhD board in Economic and Social Sciences (University of Teramo). PhD in Computational Astrophysics, he obtained the degree in Physics from the University of Bologna.
Prof. Lu Leng
Nanchang Hangkong University, China
LU LENG received his Ph.D degree from Southwest Jiaotong University, Chengdu, P. R. China, in 2012. He performed his postdoctoral research at Yonsei University, Seoul, South Korea, and Nanjing University of Aeronautics and Astronautics, Nanjing, P. R. China. He was a visiting scholar at West Virginia University, USA, and Yonsei University, South Korea. Currently, he is a full professor at Nanchang Hangkong University.

Prof. Leng has published more than 100 international journal and conference papers, including more than 60 SCI papers and three highly cited papers. He has been granted several scholarships and funding projects, including five projects supported by National Natural Science Foundation of China (NSFC). He serves as a reviewer of more than 100 international journals and conferences. His research interests include computer vision, biometric template protection and biometric recognition.Prof. Leng is an outstanding representative of "Innovation Talent" of Jiangxi Enterprise in "Science and Technology China" in 2021, received "Jiangxi Youth May Fourth Medal" in 2019, "Jiangxi Hundred-Thousand-Ten-thousand Talent Project" in 2018, "Jiangxi Voyage Project" in 2014, etc.